The Lamb Won Foot Washing Set

Now that you know these things, you will be blessed if you do them. John 13:17
For the first time ever here at The Lamb Won, we are offering a special ministry tool for you to share with the leaders of your local church fellowship.
The package includes:
One Foot Washing Towel 17" x 68"
One Lamb Won Pin 1 1/2" x 2"
One Asante Sana Bag 8" x 12"
This project has taken several years to complete, involved many people and extended to 2 continents.
THE TOWEL is pre washed canvas designed to look like an ancient robe. You may want to take a permanent marker and sign it, be creative in your worship experience. The picture of the Lamb is framed in embroidery with the words – The Lamb Won. Please think of that when you are on your knees, following our Lord in servant hood, as he washed the feet of his disciple's just hours before His Calvary experience.
THE LAMB WON PIN is from the original drawing. You can read the story behind the drawing on the website, www.thelambwon.com

And then comes THE BAG. "Asante Sana" means "Thank you Very Much" in Kiswahili. The thank you goes to our Lord Jesus for all He has done for us. Asante Sana.

The bags are made by a group of ladies in a sewing ministry in Kigamboni, Tanzania called Kituo Cha Ushonaji Patmos, the "Sewing Center of Patmos".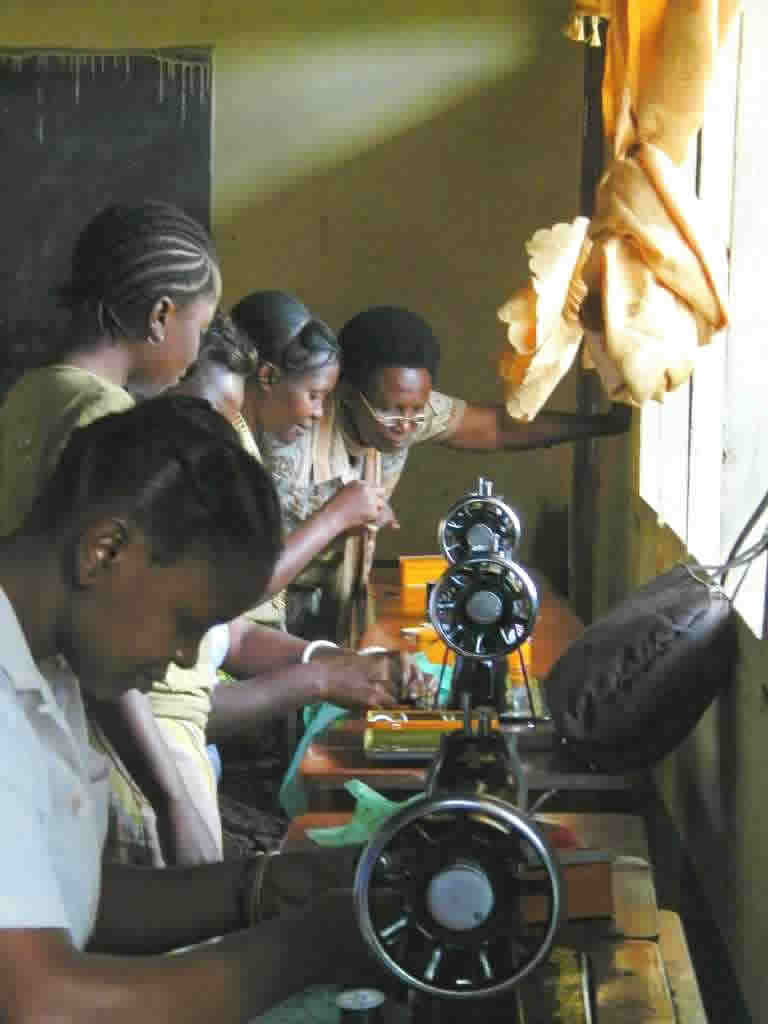 It is located on the Church grounds. "It is a Sewing Ministry to help widows, those affected with HIV and young women that need a trade for self sustainability. The center also offers a rent to own program for those who qualify after they have finished the training to get their own sewing machine. We have had the blessing of two Muslim women come to Christ in the first group," says Dawn Scheper, Amani Peace Project manager and Communications Coordinator.

We hope you will prayerfully and thankfully follow our Lord in sharing this ministry of foot washing. We also hope this tool will encourage you in this quest.

Sincerely,
Rusty Parenteau
The Lamb Won